Our podiatrist will help you get back on your feet!
Foot And Ankle Clinic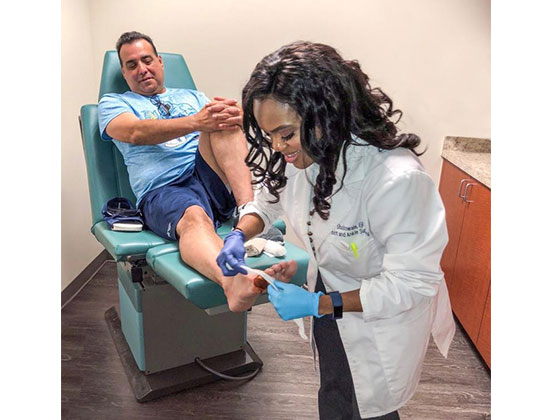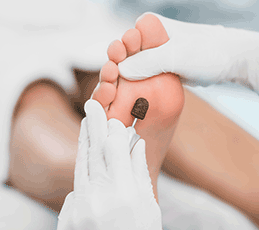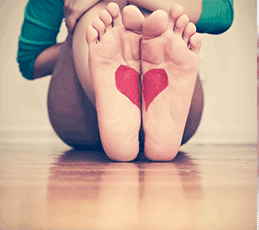 Since 2018 at the foot and ankle clinic, our podiatrist, Ejodamen Shobowale, DPM and her team at DeNiel Foot and Ankle Center have provided foot and ankle care services to several patients. Dr. Shobowale understands that patients have a variety of practices in the area to choose from but they have been and continue to choose DeNiel Foot & Ankle Center.
Come and experience footcare carried out a little differently at our private practice. A practice where you will:
Be involved in your care and treatment choices
Be welcomed and feel relaxed and cared for
Appreciate the well qualified, experienced team
Want the best footcare options available
Mission / Vision
Statement
It is our mission to exceed expectations by providing exceptional foot and ankle care to our patients and at the same time, build relationships and trust with them.
Our vision is to be one of the leading podiatric clinics in the area, expanding our services to reach additional community members. We work to be trusted by patients, who are valued partners in the community.
Our Office
To ensure your convenience, below is the information you need about our podiatry office, including our hours, location, appointment scheduling and insurance acceptance
Hours of Operation
Monday: 8:30AM – 5:00PM
Tuesday: 8:30AM – 5:00PM
Wednesday: 8:30AM – 5:00PM
Thursday: 8:30AM – 5:00PM
Friday: 8:30AM – 5:00PM
Saturday: By Appointment Only
Insurances
Our office accepts most major insurances. Please call our office to verify acceptance of your insurance carrier.
Appointments
If, for any reason, you cannot keep a scheduled appointment or will be delayed, please call as soon as possible. Charges may be incurred for appointments cancelled less than 24 hours before scheduled appointment time.
Our Clinic Address
DeNiel Foot & Ankle Center:
15003 FM 529 Road
Suite A
Houston, TX 77095
Phone: (832) 415-1790
Fax: (281) 619-7998
Why Choose
DeNiel Foot & Ankle Center?
The podiatrist at our foot and ankle clinic, Dr. Ejodamen Shobowale has completed extensive training to evaluate and treat conditions that affect your feet or ankles.
Dr. Shobowale will ensure that you receive the most advanced care for your foot or ankle condition.