Declined
Hours of Operation
Monday: 8:30AM – 5:00PM
Tuesday: 8:30AM – 5:00PM
Wednesday: 8:30AM – 5:00PM
Thursday: 8:30AM – 5:00PM
Friday: 8:30AM – 5:00PM
Saturday: By Appointment Only
Payment Declined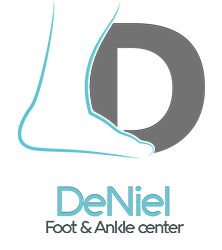 Your credit card issuing bank did not approve the transaction.
This could be for insufficient funds, frozen account status, invalid credit card number or expiration date, etc.
Unfortunately, the card issuing bank does not provide additional details regarding the reason for the decline.
Please contact the card issuing bank for more information.
Thank You,
DeNiel Foot & Ankle Center