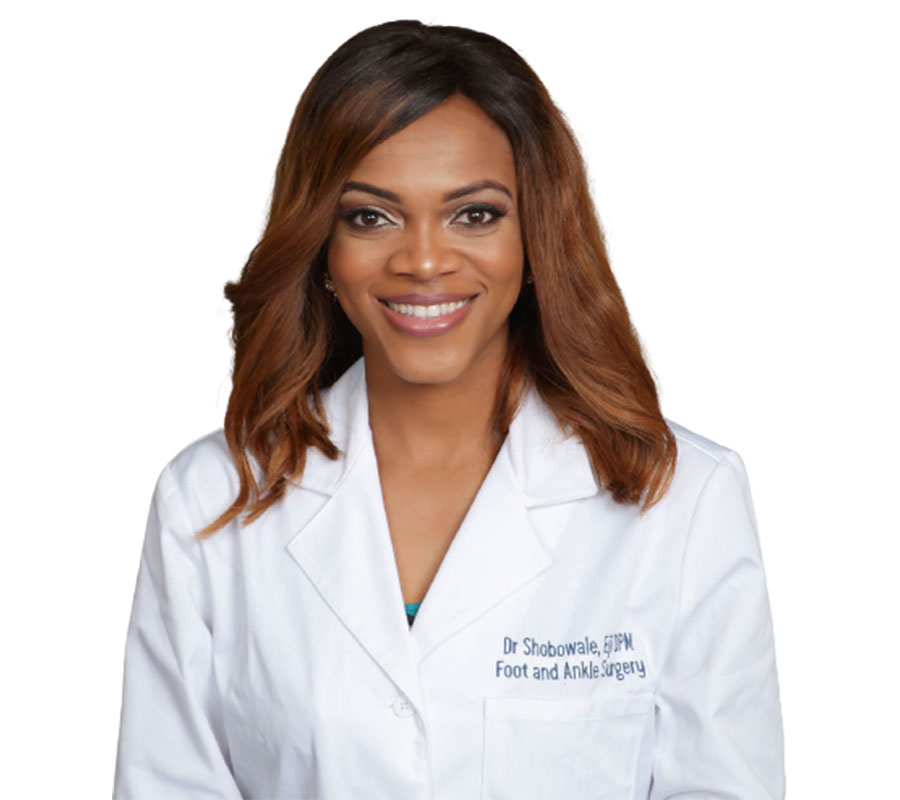 Speciality
Podiatry
Degrees
Doctor of Podiatric Medicine, Temple University
Bachelor of Science in Cell & Molecular Biology, Winona State University
Areas of Expertise

Foot & Ankle Care
Geriatric Foot Care
Cosmetic Foot Procedures
Sports Medicine
Pediatric Foot Care

Office
15003 FM-529 Road, Suite B, Houston, TX 77095
Gender
Female
Best Foot Doctor in Houston – Ejodamen Shobowale, DPM
Podiatric Physician and Surgeon
Dr. Ejodamen Shobowale received her undergraduate education at Winona State University and attended medical school at Temple University School of Podiatric Medicine in Philadelphia. After attending medical school at Temple University School of Podiatric Medicine, she then went on to complete a three year Podiatry Surgery and Medicine Program (PMS – 36 Months) at the Kingwood Medical Center in affiliation with The Greater Texas Education Foundation where she was trained on elective and non-elective surgical managements of various foot and ankle conditions. Dr. Shobowale is well versed in surgical and non-surgical management of podiatric foot and ankle pathologies.
Dr. Shobowale is board certified by the American Board of Podiatric Medicine and has hospital affiliations with Cypress Fairbanks Medical Center, Memorial Hermann Cypress, Kindred Hospital, and Memorial Hermann. Dr. Shobowale is a general podiatrist who is an expert in hammertoe repair, bunionectomy, and excisions. She has an interest in surgical treatments for foot and ankle conditions. She recently opened her new practice DeNiel Foot and Ankle Center in Cypress, Texas
Member of the American Board of Podiatric Medicine (USA)
Member of the American College of Foot and Ankle Surgeons (USA)
PODIATRIC Treatments of
Dr. SHOBOWALE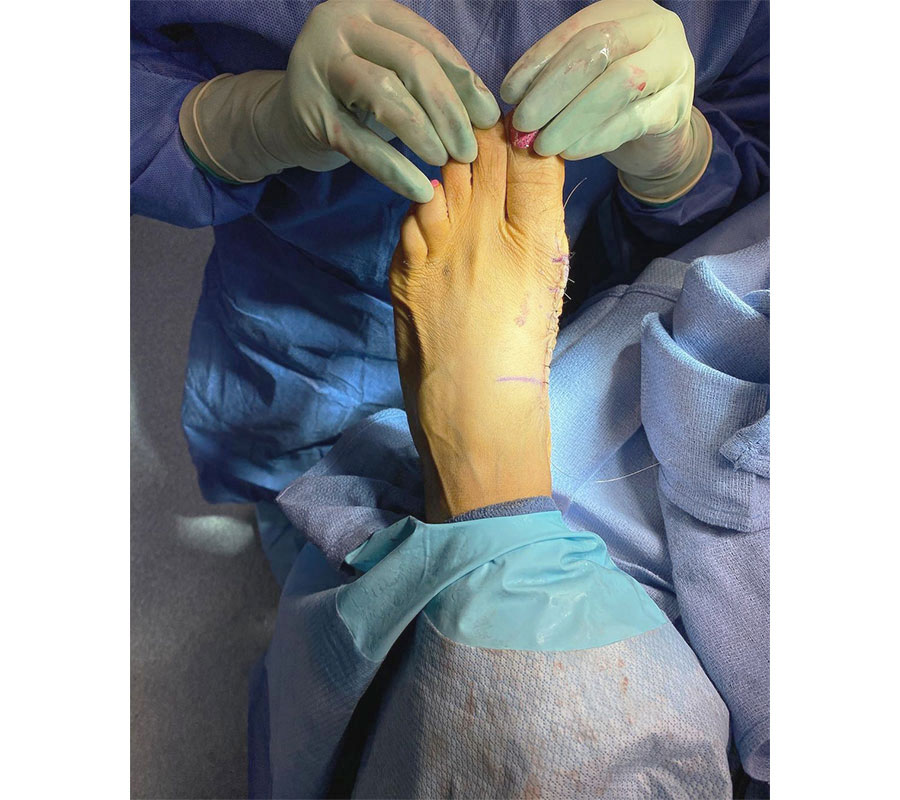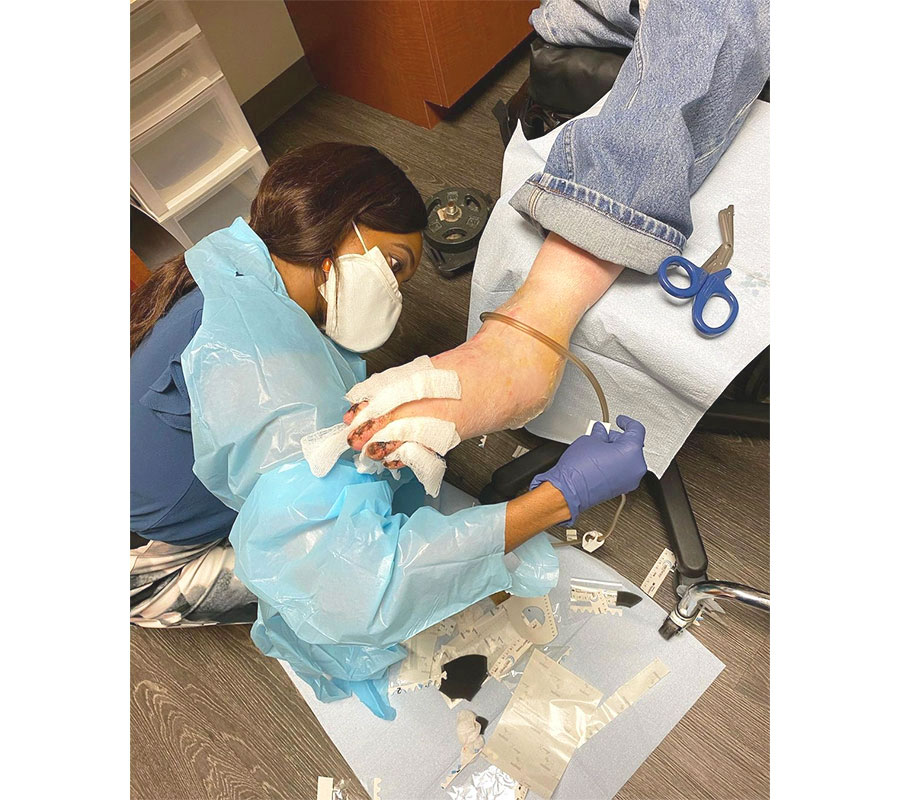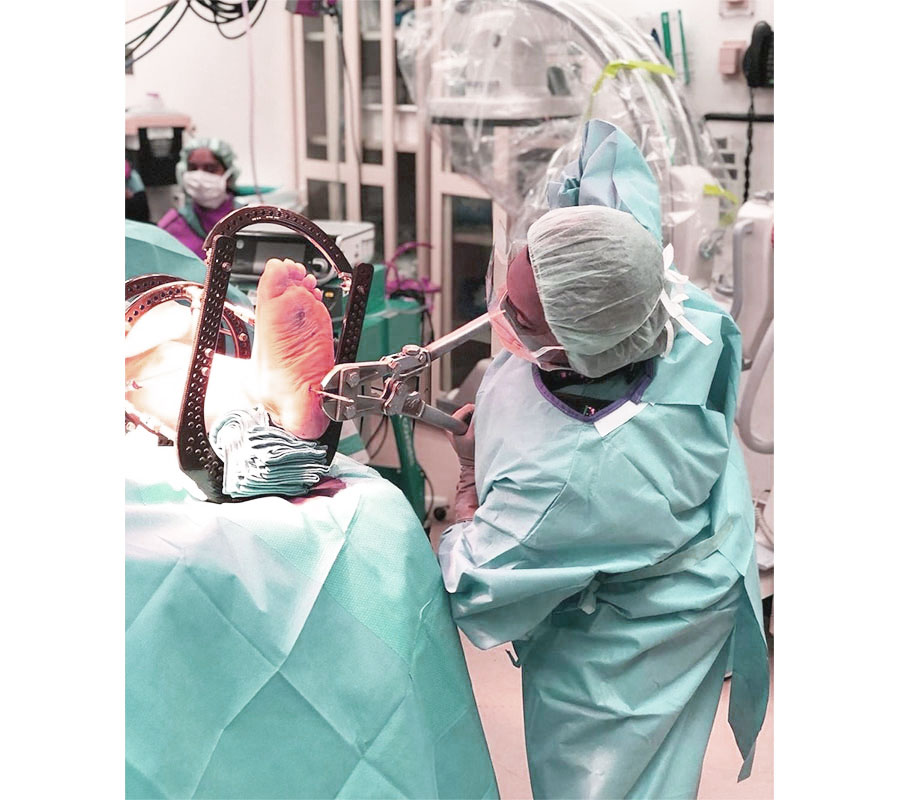 What Patients ARE SAYING
Israel Villanueva
2023-02-23
Lugar Muy limpio y sobretodo Muy profesionales. Me ayudaron con mi uña encarnada. Se los recomiendo
Randi Gustafson
2023-02-17
This clinic was able to get me in quickly. They were friendly and thorough during my initial evaluation today!
Very friendly staff. The doctor took a lot of time to answer my questions and concerns.
Pat the nurse there was helpful through out the initial process, and Dr. Shobowale was knowledgeable. The front desk lady that day was another story because of her lack of experience and incoherent approach. The office experience overall was somewhat fair, but the end result unpleasant because my foot went back to hurting. From my experience, having gone back to perform the same repetitive work functions that landed me on that situation, was the cause of my pain having come back. There could've been a better direction as to; "I am not only recommending you the medical procedure, but I also professionally suggest not to go back to the same duties as before, because of the risk of the hill pain returning" type of conversation would've made the difference in my humble opinion.
Verónica Najera
2023-01-27
Excelentes, muy amables un trato excelente
I was scouring the internet for a good podiatrist. I came across DeNiel Foot and Ankle Center, and I'm SO happy that I did!! As soon as I set up my appointment online through their web page I was sent my appointment time through text; that helped me set a reminder not to forget. Pretty much every day after that I was text a reminder from them to not forget my appointment which was nice! The staff was so kind to me, I was self pay so they were very thorough about telling me what the price would be for my procedure. Before, during, and after my procedure (ingrown toenail) I was taken care of a reassured due to my nervousness. I left with an aftercare kit/instructions for taking care of my toe, appointment for the next check up, and my receipts. I'm a happy patient and will be referring everyone with foot trouble to this establishment! Thank y'all again!!
All the staff are amazing plus Dr Sho she is amazing
Great experience from the moment I walked in! Smiling faces at the front and a knowledgeable staff. Very professional atmosphere. Only caviat is that I had to wait an hour each time for my appointment because they were back logged but an overall great experience!