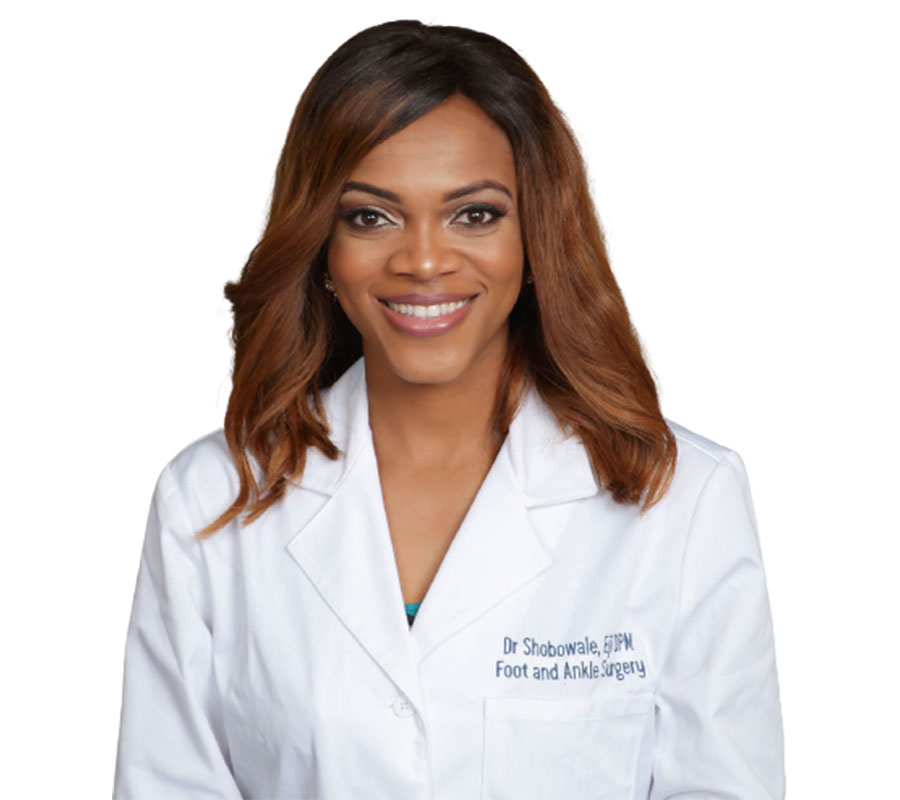 Speciality
Podiatry
Degrees
Doctor of Podiatric Medicine, Temple University
Bachelor of Science in Cell & Molecular Biology, Winona State University
Areas of Expertise

Foot & Ankle Care
Geriatric Foot Care
Cosmetic Foot Procedures
Sports Medicine
Pediatric Foot Care

Office
15003 FM-529 Road, Suite B, Houston, TX 77095
Gender
Female
Best Foot Doctor in Houston – Ejodamen Shobowale, DPM
Podiatric Physician and Surgeon
Dr. Ejodamen Shobowale received her undergraduate education at Winona State University and attended medical school at Temple University School of Podiatric Medicine in Philadelphia. After attending medical school at Temple University School of Podiatric Medicine, she then went on to complete a three year Podiatry Surgery and Medicine Program (PMS – 36 Months) at the Kingwood Medical Center in affiliation with The Greater Texas Education Foundation where she was trained on elective and non-elective surgical managements of various foot and ankle conditions. Dr. Shobowale is well versed in surgical and non-surgical management of podiatric foot and ankle pathologies.
Dr. Shobowale is board certified by the American Board of Podiatric Medicine and has hospital affiliations with Cypress Fairbanks Medical Center, Memorial Hermann Cypress, Kindred Hospital, and Memorial Hermann. Dr. Shobowale is a general podiatrist who is an expert in hammertoe repair, bunionectomy, and excisions. She has an interest in surgical treatments for foot and ankle conditions. She recently opened her new practice DeNiel Foot and Ankle Center in Cypress, Texas
Member of the American Board of Podiatric Medicine (USA)
Member of the American College of Foot and Ankle Surgeons (USA)
PODIATRIC Treatments of
Dr. SHOBOWALE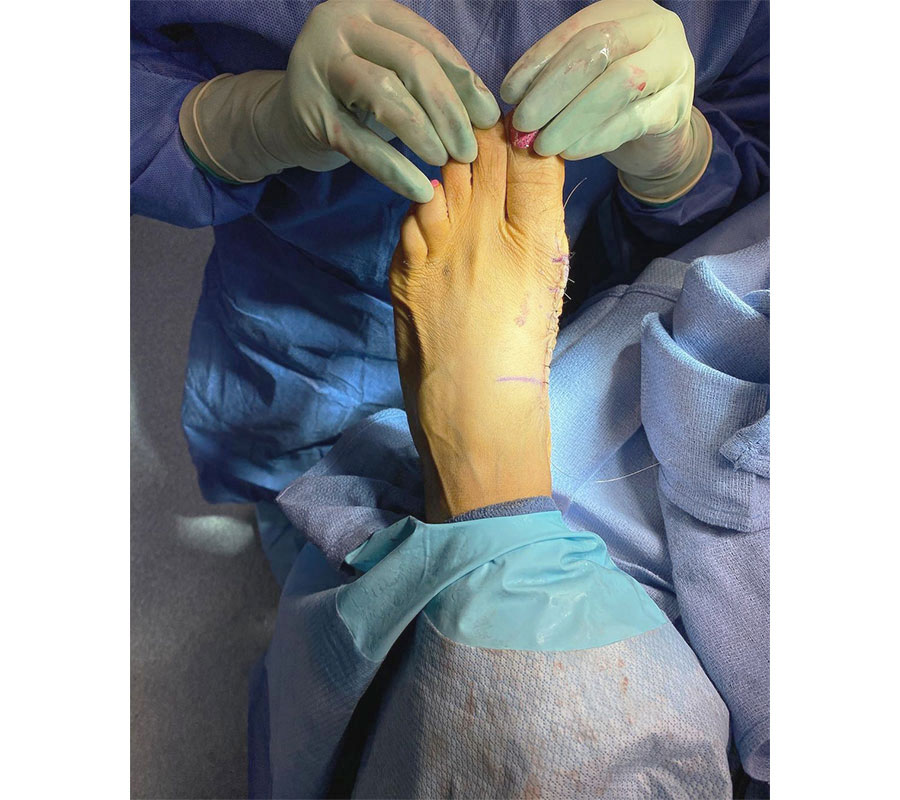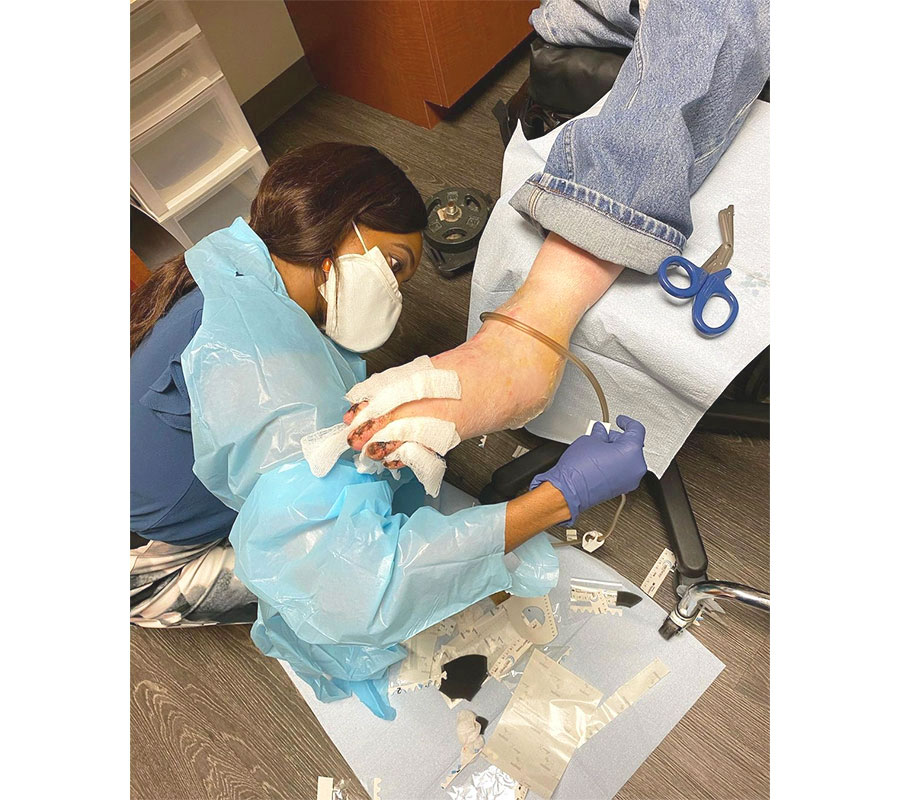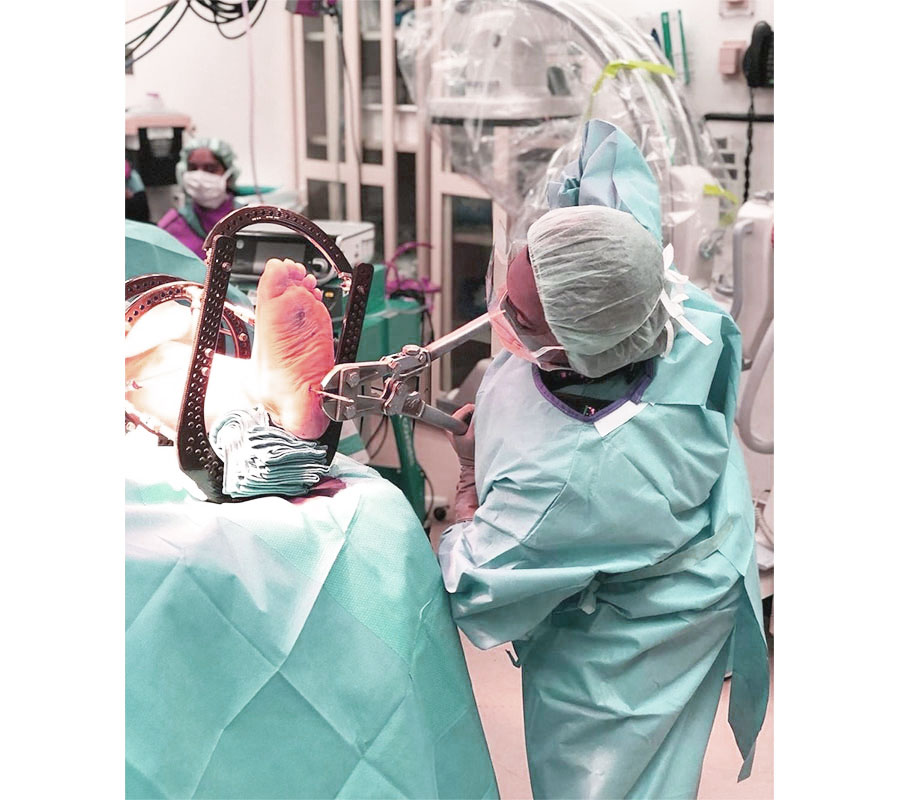 What Patients ARE SAYING
Kingdom Dreamer #GivingGodGlory
2023-11-21
Went today for the first time and Dr. Ejodamen Shobowale took her time with me and was very thorough with explaining treatment options. She is also very friendly! I was really happy with the outcome of my procedure and would highly recommend this place to anyone.
Robert Thompson
2023-11-21
Staff was professional and helpful. The Dr. was on time, friendly, and very precise in my issue and described the planned procedure.
I have never been so satisfied with a medical visit or the service as I was when I went to DeNiel Foot & Ankle Center. The experience was phenomenal because from the time I walked through the door the staff was professional, knowledgeable, caring and kind. I'm addition, I didn't have to wait to see the doctor. The doctor was over the top. If I could give the Doctor more than five stars I would. Dr. Shobowale was amazing. She is very skilled and knowledgeable in Orthopedic and podiatry care. I was told she could fix my foot and she definitely gave me professional options and advice. The doctor was very kind, caring, compassionate and helpful. She had a wonderful, caring personality. I'm so thankful I went to Dr. Shobowale. I would definitely recommend her to anyone that needs an orthopedic doctor. I'm ecstatic because now I have one to care for my foot.
Excellent the Dr.and staff from phone to visit all. They have helped me from the first meeting. She did surgery on my foot and it turned out beautifully so I'll be very grateful to her for that. I highly recommend them for all podiatry issues you will be well cared for ....
I have been going here since March for a broken toe and the staff and the doctor are amazing. The doctor was concerned about my pain because I have had previous surgeries on this toe and she suggested nerve stimulation and it has brought my pain level down tremendously I can't thank them enough!!!
Lawanika Thomas
2023-10-24
They are so nice and they took really care of me
Excellent service and experience. I am referring everyone to DeNiel Foot and Ankle Center
Had ankle and toe pain. Dr Shobowale is great
Idris "Larry" D
2023-10-18
Very friendly staff and attention to details. The laser treatment on the nails is working but took longer then initially thought. Overall excellent experience.
Margaret Browne
2023-10-16