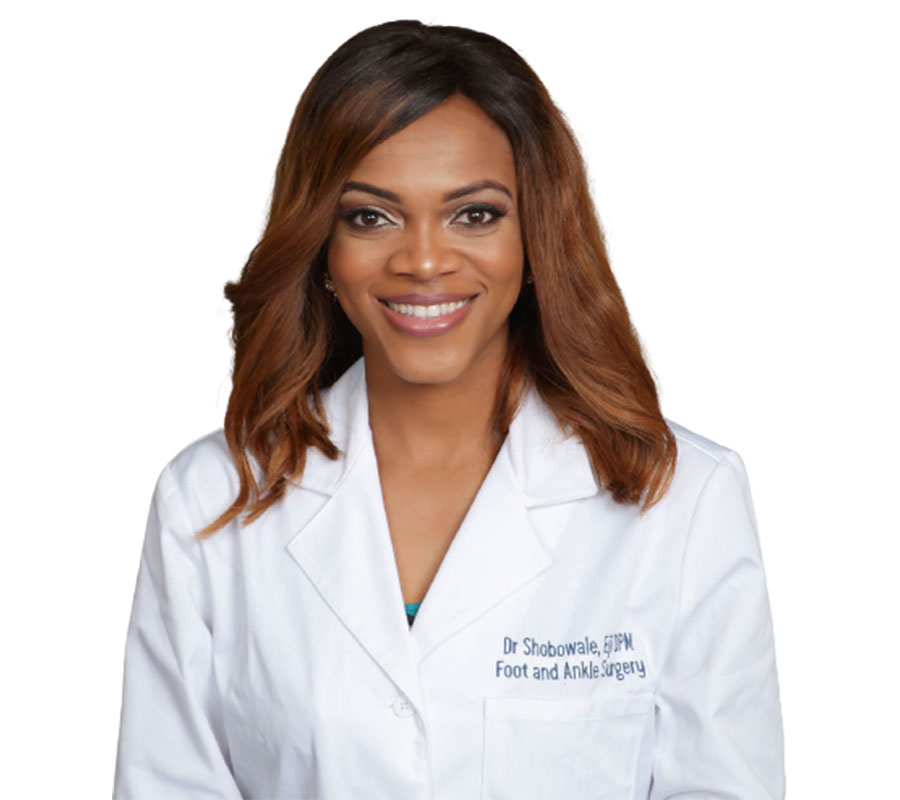 Speciality
Podiatry
Degrees
Doctor of Podiatric Medicine, Temple University
Bachelor of Science in Cell & Molecular Biology, Winona State University
Areas of Expertise

Foot & Ankle Care
Geriatric Foot Care
Cosmetic Foot Procedures
Sports Medicine
Pediatric Foot Care

Office
15003 FM-529 Road, Suite B, Houston, TX 77095
Gender
Female
Best Foot Doctor in Houston – Ejodamen Shobowale, DPM
Podiatric Physician and Surgeon
Dr. Ejodamen Shobowale received her undergraduate education at Winona State University and attended medical school at Temple University School of Podiatric Medicine in Philadelphia. After attending medical school at Temple University School of Podiatric Medicine, she then went on to complete a three year Podiatry Surgery and Medicine Program (PMS – 36 Months) at the Kingwood Medical Center in affiliation with The Greater Texas Education Foundation where she was trained on elective and non-elective surgical managements of various foot and ankle conditions. Dr. Shobowale is well versed in surgical and non-surgical management of podiatric foot and ankle pathologies.
Dr. Shobowale is board certified by the American Board of Podiatric Medicine and has hospital affiliations with Cypress Fairbanks Medical Center, Memorial Hermann Cypress, Kindred Hospital, and Memorial Hermann. Dr. Shobowale is a general podiatrist who is an expert in hammertoe repair, bunionectomy, and excisions. She has an interest in surgical treatments for foot and ankle conditions. She recently opened her new practice DeNiel Foot and Ankle Center in Cypress, Texas
Member of the American Board of Podiatric Medicine (USA)
Member of the American College of Foot and Ankle Surgeons (USA)
PODIATRIC Treatments of
Dr. SHOBOWALE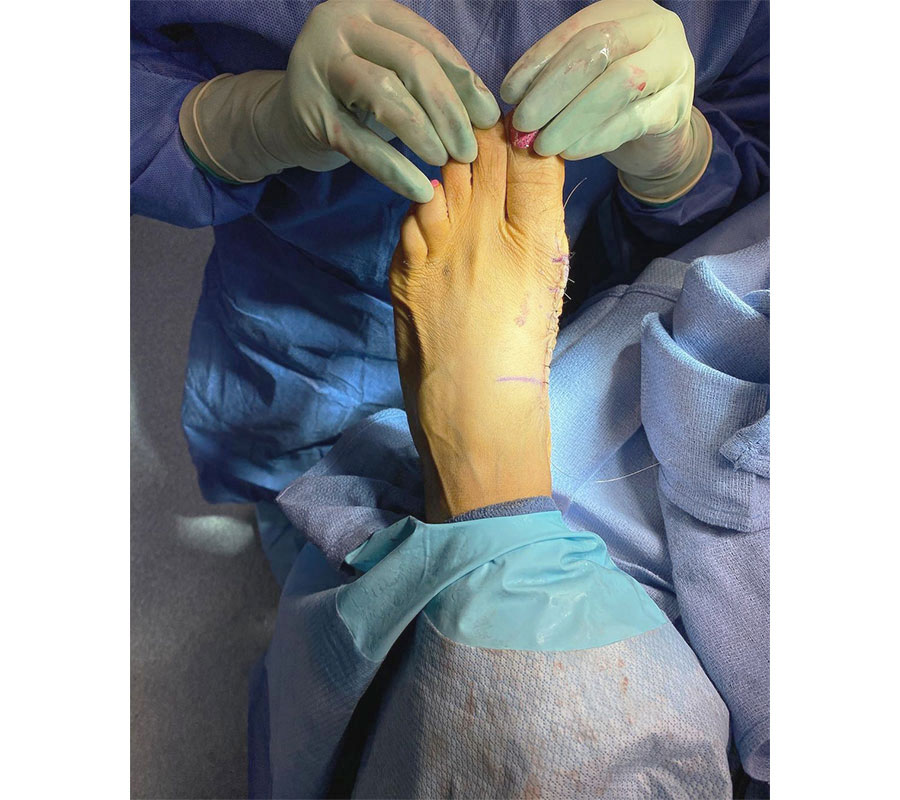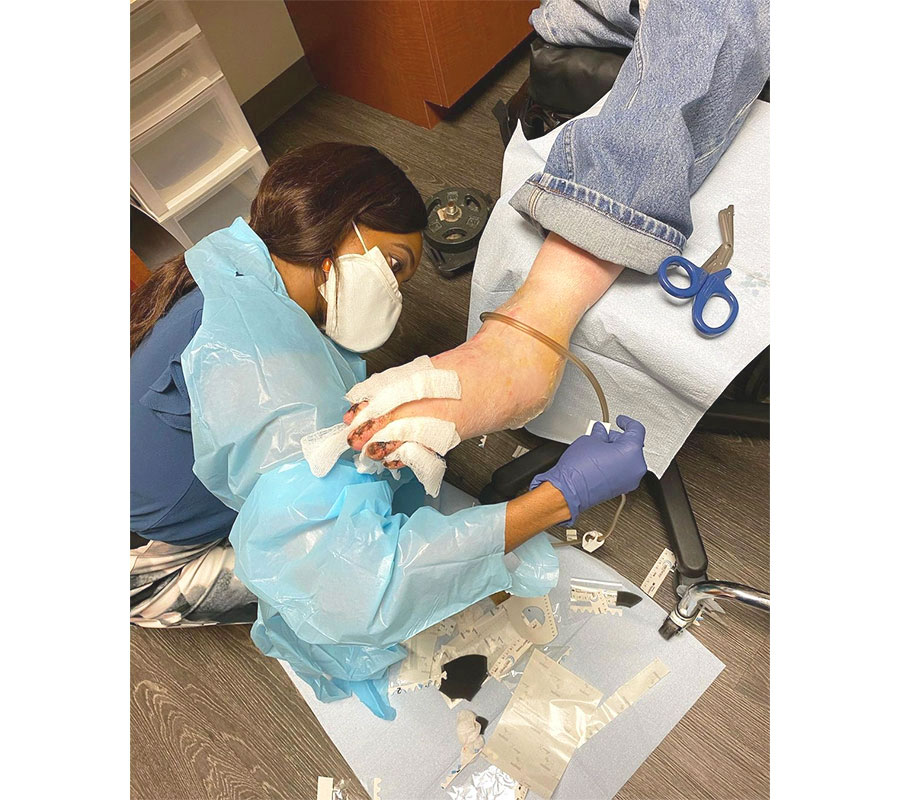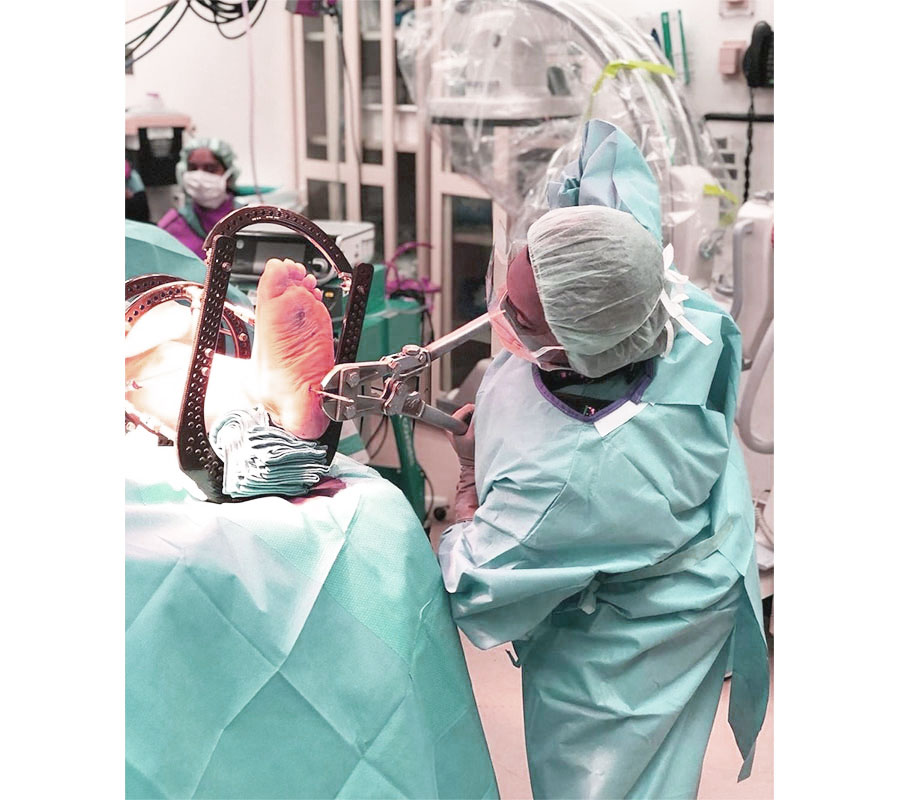 What Patients ARE SAYING
Doctor and staff are so helpful and very nice like they like what they doing
I am very pleased with the fungal infection treatment on my toe that I received.
Jibreel Hunter
2022-11-08
Tatianna Wally
2022-11-01
Called to try to set up an appointment but the person answering the phone refused to give me any info without me knowing any of the doctors. All I asked was if they were accepting new patients. She told me that depended on the Dr. Ok so which ever one accepts "ABC insurance." Still nothing. I guess u have to know the doctors personally if you're trying to be a new patient here. Smh. Nvmd... I'll just find another.
Pretty nice experience! Everyone there is really helpful!
Staff personnel very respectful and responsive with patient concerns.
Chow's Detailing
2022-10-12
Ingrown Toenail was giving me lots of pain. I was a bit nervous coming in but had an awesome experience. Staff is super friendly and professional. I am so happy I finally got it taken care of!
Dr. Ejodmen is a first rate doctor. She really takes the time to explain things and gave me several options for my treatment. Her entire staff has been extremely helpful and nice.