On behalf of the DeNiel Foot & Ankle Center team, we would like to welcome you to our clinic. We are pleased to have the opportunity to assist you with your foot and ankle needs. Our goal is to provide the highest quality and most up-to-date foot and ankle care treatment available in a professional and caring manner.
We look forward to taking care of you and your family over the coming years, and hope to engage you in working toward your health goals while striving to meet our motto, "Achieving Excellence In Patient Care". It is also our goal to provide you with outstanding service with our Houston podiatrist.
Additional Services
Dr. Shobowale is available to treat foot and ankle ailments such as diabetic foot care, ingrown toenails, fungal toenails, warts and painful calluses. Our practice specializes in general foot care. Please call (832) 415-1790 for an appointment.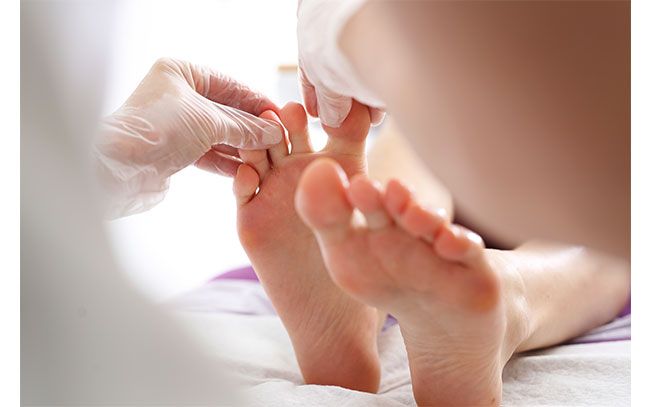 These are some of the insurance plans accepted at DeNiel Foot and Ankle Center.
Exceptional Service, Exceptional Care
01.
Premium Foot & Ankle Services
When you sit down with our podiatrist, you receive her attention for the duration of your visit. Our podiatrist will listen to your concerns, conduct a comprehensive foot examination to identify any risk issue with your foot. Our podiatrist will help you put your best foot forward, one step at a time.
03.
Receive Quality Care from Our Staff
Utilizing the most advanced technologies in foot and ankle care
Personalized care, tailored to your needs
Focus on footcare and prevention of foot problems
Highest standards of customer service
02.
Main Focus of Our Private Clinic
Our patients receive personalized care that is affordable and attentive, with many of them being with us since the clinic opened in 2018. We are well tuned to providing the best podiatric services for everyone.
Patient Testiomonials
Kingdom Dreamer #GivingGodGlory
2023-11-21
Went today for the first time and Dr. Ejodamen Shobowale took her time with me and was very thorough with explaining treatment options. She is also very friendly! I was really happy with the outcome of my procedure and would highly recommend this place to anyone.
Robert Thompson
2023-11-21
Staff was professional and helpful. The Dr. was on time, friendly, and very precise in my issue and described the planned procedure.
I have never been so satisfied with a medical visit or the service as I was when I went to DeNiel Foot & Ankle Center. The experience was phenomenal because from the time I walked through the door the staff was professional, knowledgeable, caring and kind. I'm addition, I didn't have to wait to see the doctor. The doctor was over the top. If I could give the Doctor more than five stars I would. Dr. Shobowale was amazing. She is very skilled and knowledgeable in Orthopedic and podiatry care. I was told she could fix my foot and she definitely gave me professional options and advice. The doctor was very kind, caring, compassionate and helpful. She had a wonderful, caring personality. I'm so thankful I went to Dr. Shobowale. I would definitely recommend her to anyone that needs an orthopedic doctor. I'm ecstatic because now I have one to care for my foot.
Excellent the Dr.and staff from phone to visit all. They have helped me from the first meeting. She did surgery on my foot and it turned out beautifully so I'll be very grateful to her for that. I highly recommend them for all podiatry issues you will be well cared for ....
I have been going here since March for a broken toe and the staff and the doctor are amazing. The doctor was concerned about my pain because I have had previous surgeries on this toe and she suggested nerve stimulation and it has brought my pain level down tremendously I can't thank them enough!!!
Lawanika Thomas
2023-10-24
They are so nice and they took really care of me
Excellent service and experience. I am referring everyone to DeNiel Foot and Ankle Center
Had ankle and toe pain. Dr Shobowale is great
Idris "Larry" D
2023-10-18
Very friendly staff and attention to details. The laser treatment on the nails is working but took longer then initially thought. Overall excellent experience.
Margaret Browne
2023-10-16
DeNiel Foot and Ankle Center - Ejodamen B Shobowale, DPM