On behalf of the DeNiel Foot & Ankle Center team, we would like to welcome you to our clinic. We are pleased to have the opportunity to assist you with your foot and ankle needs. Our goal is to provide the highest quality and most up-to-date foot and ankle care treatment available in a professional and caring manner.
We look forward to taking care of you and your family over the coming years, and hope to engage you in working toward your health goals while striving to meet our motto, "Achieving Excellence In Patient Care". It is also our goal to provide you with outstanding service with our Houston podiatrist.
Additional Services
Dr. Shobowale is available to treat foot and ankle ailments such as diabetic foot care, ingrown toenails, fungal toenails, warts and painful calluses. Our practice specializes in general foot care. Please call (832) 415-1790 for an appointment.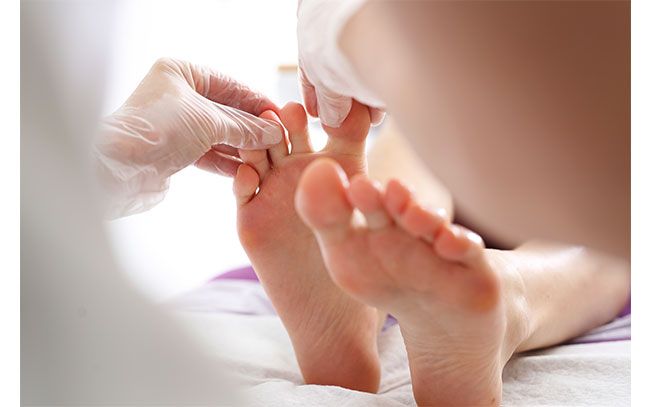 These are some of the insurance plans accepted at DeNiel Foot and Ankle Center.
Exceptional Service, Exceptional Care
01.
Premium Foot & Ankle Services
When you sit down with our podiatrist, you receive her attention for the duration of your visit. Our podiatrist will listen to your concerns, conduct a comprehensive foot examination to identify any risk issue with your foot. Our podiatrist will help you put your best foot forward, one step at a time.
03.
Receive Quality Care from Our Staff
Utilizing the most advanced technologies in foot and ankle care
Personalized care, tailored to your needs
Focus on footcare and prevention of foot problems
Highest standards of customer service
02.
Main Focus of Our Private Clinic
Our patients receive personalized care that is affordable and attentive, with many of them being with us since the clinic opened in 2018. We are well tuned to providing the best podiatric services for everyone.
Patient Testiomonials
Israel Villanueva
2023-02-23
Lugar Muy limpio y sobretodo Muy profesionales. Me ayudaron con mi uña encarnada. Se los recomiendo
Randi Gustafson
2023-02-17
This clinic was able to get me in quickly. They were friendly and thorough during my initial evaluation today!
Very friendly staff. The doctor took a lot of time to answer my questions and concerns.
Pat the nurse there was helpful through out the initial process, and Dr. Shobowale was knowledgeable. The front desk lady that day was another story because of her lack of experience and incoherent approach. The office experience overall was somewhat fair, but the end result unpleasant because my foot went back to hurting. From my experience, having gone back to perform the same repetitive work functions that landed me on that situation, was the cause of my pain having come back. There could've been a better direction as to; "I am not only recommending you the medical procedure, but I also professionally suggest not to go back to the same duties as before, because of the risk of the hill pain returning" type of conversation would've made the difference in my humble opinion.
Verónica Najera
2023-01-27
Excelentes, muy amables un trato excelente
I was scouring the internet for a good podiatrist. I came across DeNiel Foot and Ankle Center, and I'm SO happy that I did!! As soon as I set up my appointment online through their web page I was sent my appointment time through text; that helped me set a reminder not to forget. Pretty much every day after that I was text a reminder from them to not forget my appointment which was nice! The staff was so kind to me, I was self pay so they were very thorough about telling me what the price would be for my procedure. Before, during, and after my procedure (ingrown toenail) I was taken care of a reassured due to my nervousness. I left with an aftercare kit/instructions for taking care of my toe, appointment for the next check up, and my receipts. I'm a happy patient and will be referring everyone with foot trouble to this establishment! Thank y'all again!!
All the staff are amazing plus Dr Sho she is amazing
Great experience from the moment I walked in! Smiling faces at the front and a knowledgeable staff. Very professional atmosphere. Only caviat is that I had to wait an hour each time for my appointment because they were back logged but an overall great experience!
DeNiel Foot and Ankle Center - Ejodamen B Shobowale, DPM