On behalf of the DeNiel Foot & Ankle Center team, we would like to welcome you to our clinic. We are pleased to have the opportunity to assist you with your foot and ankle needs. Our goal is to provide the highest quality and most up-to-date foot and ankle care treatment available in a professional and caring manner.
We look forward to taking care of you and your family over the coming years, and hope to engage you in working toward your health goals while striving to meet our motto, "Achieving Excellence In Patient Care". It is also our goal to provide you with outstanding service with our Houston podiatrist.
Additional Services
Dr. Shobowale is available to treat foot and ankle ailments such as diabetic foot care, ingrown toenails, fungal toenails, warts and painful calluses. Our practice specializes in general foot care. Please call (832) 415-1790 for an appointment.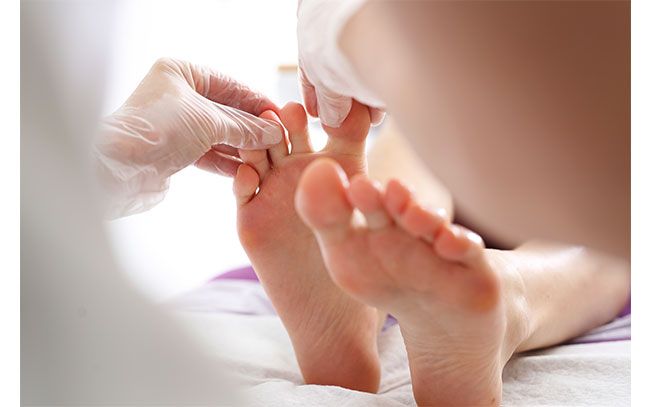 These are some of the insurance plans accepted at DeNiel Foot and Ankle Center.
Exceptional Service, Exceptional Care
01.
Premium Foot & Ankle Services
When you sit down with our podiatrist, you receive her attention for the duration of your visit. Our podiatrist will listen to your concerns, conduct a comprehensive foot examination to identify any risk issue with your foot. Our podiatrist will help you put your best foot forward, one step at a time.
03.
Receive Quality Care from Our Staff
Utilizing the most advanced technologies in foot and ankle care
Personalized care, tailored to your needs
Focus on footcare and prevention of foot problems
Highest standards of customer service
02.
Main Focus of Our Private Clinic
Our patients receive personalized care that is affordable and attentive, with many of them being with us since the clinic opened in 2018. We are well tuned to providing the best podiatric services for everyone.
Patient Testiomonials
Doctor and staff are so helpful and very nice like they like what they doing
I am very pleased with the fungal infection treatment on my toe that I received.
Jibreel Hunter
2022-11-08
Tatianna Wally
2022-11-01
Called to try to set up an appointment but the person answering the phone refused to give me any info without me knowing any of the doctors. All I asked was if they were accepting new patients. She told me that depended on the Dr. Ok so which ever one accepts "ABC insurance." Still nothing. I guess u have to know the doctors personally if you're trying to be a new patient here. Smh. Nvmd... I'll just find another.
Pretty nice experience! Everyone there is really helpful!
Staff personnel very respectful and responsive with patient concerns.
Chow's Detailing
2022-10-12
Ingrown Toenail was giving me lots of pain. I was a bit nervous coming in but had an awesome experience. Staff is super friendly and professional. I am so happy I finally got it taken care of!
Dr. Ejodmen is a first rate doctor. She really takes the time to explain things and gave me several options for my treatment. Her entire staff has been extremely helpful and nice.
DeNiel Foot and Ankle Center - Ejodamen B Shobowale, DPM